---
You are putting your house on the market and obviously you want a quick-seller top dollar for your property. Many homeowners find it somewhat challenging when it comes to preparing  their house to go on the market. A bit of time and effort invested in the clean-up and pack-away will lead to a sold sign on your house and you can find yourself with some extra money in your pocket.
There are 3 tricks to breath fresh air into your property: depersonalize, de-clutter and store away.
---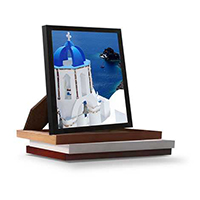 First things first – you want to clear everything out. After all, your perspective buyers want to picture themselves in your home, not you. Pack-up your family photos and artifacts. Toys, kid's drawing and pictures can wash away your sale in seconds. Statistic shows that home buyers are making their decision in first 7-10 seconds as they walk in. That's exactly why you need to make sure that your home looks open and spacious. Reusable plastic crates can be an extremely helpful tool when packing your things away. Super Crate bins come pre-built with attached lid for seamless open-n-close usage. Just place a label on your crate to identify the contents or the room.
---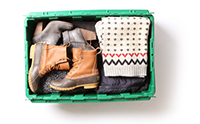 The most common cluttered areas of a home are usually the kitchen, kid's room and bathrooms.  Potential buyers  normally get distracted by all the small nick-nacks. You want to them to look at your house, not all the little things all over the place. Child's room can be hardest to stage as there's usually tons of toys. Take away all the toys and clutter from under the bed and closets, pack everything away into a plastic crates and store in your garage, basement or storage. Super Crate bins offer easy access to your contents packed inside as you can simply open the crate when needed. No tape or box cutter needed. Changing the bedding in your kid's room and taking away stuffed animals will also make a big difference. Clean, open and organized – very nice simple statement for a child's room. As we move on to the kitchen, make sure your counter tops are cleared away from small kitchen utensils and other miscellaneous items. Plastic crates are great solution for sharp-edged items and liquids. Items like olive oil or vinegar are safer inside a plastic cover as it is waterproof. This takes off a lot of pressure and headache of dealing with a stain on your carpet.  Basement can another challenge when it comes to safe pack-up of items. Heavy tools can easily rip or damage regular cardboard box. Organizing your tools into plastic crates would be a great solution to avoid any problems.
---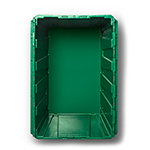 As you are running towards the finish line of your purge and pack-up marathon, it is now time to consider some storage options for your moving boxes or crates. The easiest way would be to designate some space in your basement or garage. Unfortunately this might make your space look smaller scare away your potential home buyers. Alternative option would be to get a storage unit with a local public storage like Extra Space. You can also contract a reliable moving company like Lexel Moving to take care of your storage needs. Super Crate bins come with specially designed handles that sealed with a security seal to insure your containers remain closed while in storage or transit.
As a final step make your house sparkle. Wash your floors, dust your furniture and clean your windows. Clean organized home is always an easier sell!
In case if you need some professional consulting on crate rental packages, please do not hesitate and give us a call at 1(855)545-6255.
You can also easily order crate rental package online.
---
---

---